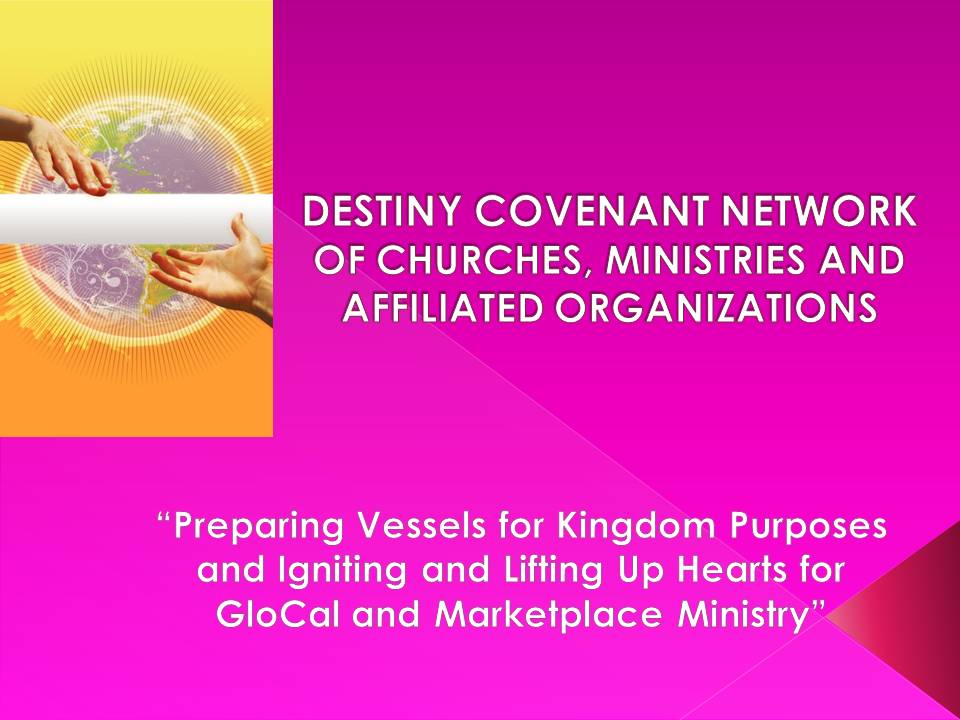 You can be a part of a vibrant network of churches, flowing in the apostolic anointing and flow: Where apostles, prophets, evangelists, pastors, and teachers are received, renewed, and restored to the foundational and revelatory knowledge and gftings of biblical teachings. Lay members know and understand their purpose and are moving in their God-ordained purposes and fulfilling the Great Commission the Earth!
Destiny Covenant Network of Churches, Ministries and Affiliated Organizations. is an inter-denominational Christian ministry where those in ministry may come and be uplifted, share information pertinent to ministry, and be provided with strategic ministry planning tools.
Through this ministry we are helping to reach the lost and providing discipleship expertise in helping others reach the lost and strategically disciple others. We are also providing ministry support materials to enhance the pastoral, administrative, financial, Christian Education, and growth side of the ministry paradigm.